Greg Waldmann
ABR, GRI, SFR
Broker Associate
RE/MAX Alliance
My Website
Member, Top 5 in Real Estate
Phone:
303-841-0922
Mobile:
303-817-7111
Fax:
303-841-6567
gwaldmann@comcast.net




Top 5 Members are uniquely qualified to not only help you get educated on important information related to your real estate interests and pursuits, but make them as effortless as possible. Only Top 5 Members can provide you with the kind of exclusive information found here in Real Estate Matters - a monthly look at what's really happening in the housing market. It's a privilege to provide you with this important information. Enjoy this monthly e-newsletter, and as always, your feedback is welcomed - call or email any time!
This Month's Top Story
How to: Make the Most of Your Home Inspection
RISMEDIA, Tuesday, January 10, 2012—According to REALTOR.org, 77 percent of home buyers had a home inspection prior to purchasing their home. That means the majority of home buyers are making smart decisions before buying. But let's say you have just received the results of your home inspection—now what? With all the excitement of the house purchase and the new move, many homeowners make the mistake of putting the results of their home inspection aside, thinking they will make necessary repairs later. However, they should be doing the opposite, as home inspection results are a great starting point for making necessary repairs.

More Top Stories
A Taxing Matter: Understanding the Saver's Credit
RISMEDIA, Tuesday, January 10, 2012—The Internal Revenue Service notes that by planning ahead, low- and moderate-income workers can take steps now to save for retirement and earn a special tax credit in 2011 and the years to come.
Do-It-Yourself Home Projects Save Time and Money
RISMEDIA, Tuesday, January 10, 2012—This year, everyone is looking to save on their household budget. But just because you're scaling back, doesn't mean you can't make some improvements around the house.
Rehab Your Place; Taking on Large-Scale Projects
RISMEDIA, Tuesday, January 10, 2012—As 2011 turns a new leaf and a new year, I am looking back on some of the best—or most tried and true—consumer advice dispensed during the past year, all while looking forward to some of the top trends and issues expected to top consumers' agendas in 2012.
Top 10 Steps to Avoid Foreclosure
RISMEDIA, Tuesday, January 10, 2012—Foreclosure is every homeowner's worst nightmare. However, there is no need to panic! Here are ten suggestions to avoid foreclosure, both now and in the future.
Have You Heard About The Top 5 Real Estate Social Networking SystemSM?
Sign up to receive my free, weekly e-Articles - brief, compelling, home-related informational articles that you or your family and friends will find helpful in pursuing your real estate goals! Here are some article samples recently sent out to my Real Estate Social Network: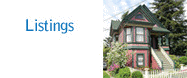 * This monthly newsletter is brought to you by your Top 5 in Real Estate Network® Member Agent and is intended as educational information only.
RISMedia's Top 5 Real Estate Network® is a network created by, for, and of "leading real estate professionals" who are dedicated to providing "leading real estate information to consumers." The RISMedia Top 5 in Real Estate Network is backed by the commitment and resources of RISMedia. Top 5 was created to fill a profound void in how high-impact consumer relevant information was presented by leading real estate industry members to increasingly sophisticated, discerning, and demanding consumers, in order to both sustain and elevate the ongoing viability and appeal of the industry's leading professionals. For more information, visit www.top5inrealestate.com
RISMedia, publisher of Real Estate magazine, is dedicated to providing real estate professionals with the most up-to-date news, information and business development resources in the industry. To submit questions, comments, suggestion, press releases or story ideas, please e-mail realestatemagazinefeedback@rismedia.com.
RISMedia, Inc./Top 5 in Real Estate Network®
69 East Avenue, Norwalk, Connecticut 06851
P (203) 855-1234 F(203) 852-7208
www.top5inrealestate.com
© 2010. RISMedia, Inc. All Rights Reserved.

This email is intended for: example@example.com.
If you wish to edit your subscription or unsubscribe from Real Estate Matters, please click here.